Address:
Suite1453-1467,Huayang International Mansion,No.386-3 Qingnian Street, Shenyang, Liaoning China
Tel: 138-8989-6699
E-MAIL:info@henyigropu.com
Website: http://www.henyigroup.com
| | | |
| --- | --- | --- |
| | Gate valve | Location:Home >> Products >> RKSfluid Valves & Controls |
Gate valve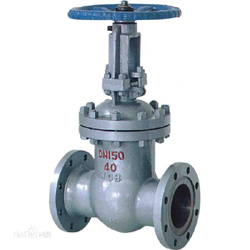 BIGFOOT series gate valve

Product features:


1. The contact surface roughness between packing and packing gland is 3.2μm to guarantee the contact surface between stem and packing closely connected but rotate freely. The stem sealing surface roughness through precision machining is 0.8μm to ensure the stem reliably sealed.
2. It is possible to adopt spring-loaded packing impacting system to improve the packing seal durability and reliability.
3. Back seating design
4. Stem design of integral forging process.


Product specification

Size:DN 15-DN 900 (1/2" - 36")
Pressure:PN 10-PN 420(Class 150-Class 2500)
Body material: WCB, Alloy steel, CF8M
Trim material: WCB, Alloy steel, CF8M
Connection: Flange, Welding, Thread connection etc.